An e-commerce site for Decathlon
A full featured e-commerce site where users can customize products and create their own e-shop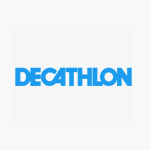 Decathlon has been one of the leading actors in sports retail in France since 1976.
The project
Jowiz is a complex site. E-commerce is only one of its components: internet users can also customize the products they buy.
It goes further than this: users can even create their own e-shop where they can sell their customized products.
Decathlon is selling sporting goods all over the world, so their site had to be developed in several languages and with different currencies.
One of the most exciting challenges we had to face was to integrate the flow of Oxylane products and to create an automated order return system with the Oxylane API.