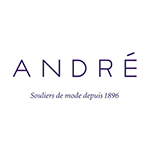 André has been selling shoes for more than a century - since 1896 exactly. The company is renowned and can be considered a part of French culture.
The project
Ubud is a web app we created to manage several aspects of André's e-commerce site.
Categories, orders, returns… Ubud was custom developed for fine process management and integrated perfectly with the existing information system.